In the Conquest Arena, you can find 3 current active challenges with their relevant information such as:
Rewards

Challenge timer

Your Club's position + amount of Power Rings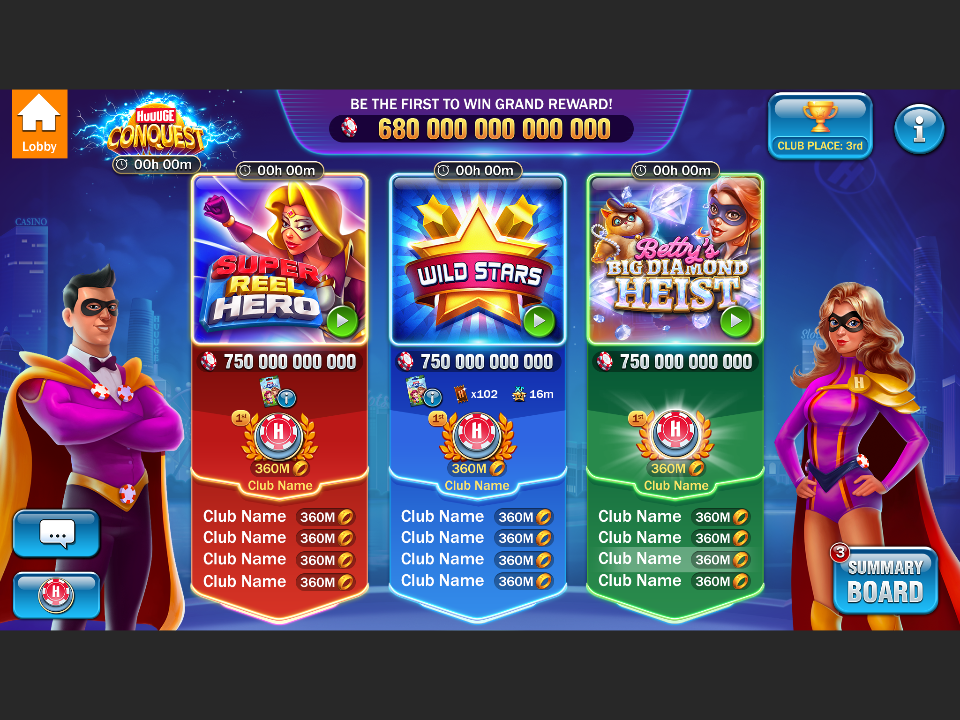 All Challenges will have their own unique name with their Slots accessible from the Conquest Arena exclusively.To enter a designated Slot, please click the Play button (Green Arrow).
Each challenge runs independently as an event. It means that Power Rings gained on a particular Challenge contributes only to that specific challenge. For example, if you earn 500 Power Rings on Argos Slot, your contribution goes to Argos Challenge only.
Once a challenge is finished, a new one begins immediately with new contending clubs who will compete next for more Huuuge prizes.
Only the club with the most collected Power Rings will get the reward. The reward will be distributed between Club members according to their personal contribution to the challenge.
As these challenges offer a mythical conquest experience with godly rewards, it is up to your Club to plan out your strategy! Will your Club win all of the challenges one by one, or rather focus only on dominating one Challenge to secure your rewards?